As you may know, one month ago I've announced my departure from the music world, all the while still uploading left-over songs that I thought would interest you, so I hope you liked it.
My newest and last single "HETERODYNE" is up on YouTube, Soundcloud and Bandcamp and soon to be up on mainstream music platforms like Spotify and Apple Music.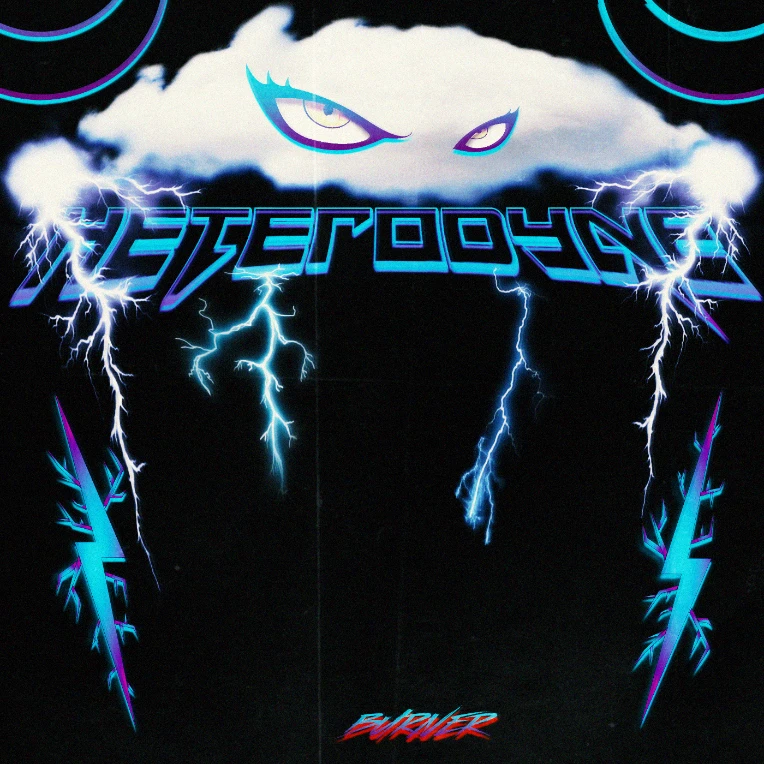 As for the artwork, I was inspired by Metallica's "Ride The Lightning" album cover and as a big metalhead, I love how electricity, lightning and thunder were expressed through heavy guitars and big drums. That album was a big inspiration for the song as well.
Additionally I also took inspiration from The Weeknd's "Dawn FM" (I'm a big fan) which sounded cinematic and had really amazing textures, so naturally I tried to give more ambient textures and sound effects which I usually don't use in non-downtempo/ambient songs. I'm really satisfied with the 80s horror mood expressed throughout the track.
As for the song structure, I was drawn to progressive house and how it's essentially multiple build-ups in a dance song, it's emotions layered on top of each other and conveys new feelings that were lost to time.
As you may have noticed, there's no melody. It's too vanilla, boring and makes it sound too much like a "video game" tune which isn't meant to be disparaging, as some of the best work I've heard comes from video games.
The grooves were inspired by synth-funk, especially the basslines and licks. To make the track more 80s I needed one thing, and it was A-minor pentatonic guitar riffs (playing in pentatonic always sounds good, and I'm not a good guitar player, took me around 50 takes to get it right), processed and re-processed.
On top of that, my main pet peeve is if a song sounds good sped up or slowed down, it's pretty much perfect.
Like Daft Punk, you have to make electronic "organic" and "human", else it sounds too flat and boring.
I hope you enjoy this ride into the unknown =]
Also, Stranger Things season 4 is right around the corner !
~Burner
--------------------------------------------------------------
Tools used & credits :
DAW : FL Studio 20
Bassline 1 : u-he Diva
Bassline 2 : u-he Diva
Bassline 3 : Fender P Bass
Drums 1 & 2 : Linn
Drums 3 : Tama Starclassic (played by a colleague)
Guitar : Fender Strat (HSH) + DS1 pedal
Every synth and pad : u-he Diva
Song key & tempo : A minor / 120
Writing, mixing and mastering done by BURNER.
--------------------------------------------------------------